New website build
We create beautiful, intuitive websites that hit key metrics and win markets. Websites that engage and convert.
Our results-driven service is comprehensive
Performance and SEO
Our engineers have a proven track record in building sites optimised for performance, scoring highly for speed, SEO, accessibility, and end-user experience.

Futureproofed
We future-proof your web platform by keeping the codebase lightweight with minimal reliance upon third-party plugins and tools, removing cost and hassle from the maintenance process.
Mobile first
Our responsive websites are built for all devices and resolutions, both from a visual perspective and with optimal performance and accessibility in mind.
Yours to edit
We have crafted an unbeatable content management experience, empowering you to flexibly evolve your website over time, so that it stays relevant and effective.
Security
We use an advanced WP architecture which creates a separation between the application code and the WordPress core, making it harder for attackers to gain access to sensitive files.
Design
Our design process integrates developer knowledge, eliminating any surprises in the fine details that could otherwise impact budget and/or timeline midway through the project.
Faster than the competition
When comparing our Google Page Speed Insights metrics to those of our competitors within the top 10 London WordPress agencies, we come out on top. None can match our across-the-board 100% score on Google Page Speed Insights, and few even come close (check our results here).
Our own site serves as a useful example for measuring the performance of our web builds. It shares the same fundamental codebase and server environment as most of our projects. No special tricks here that aren't also enjoyed by our clients.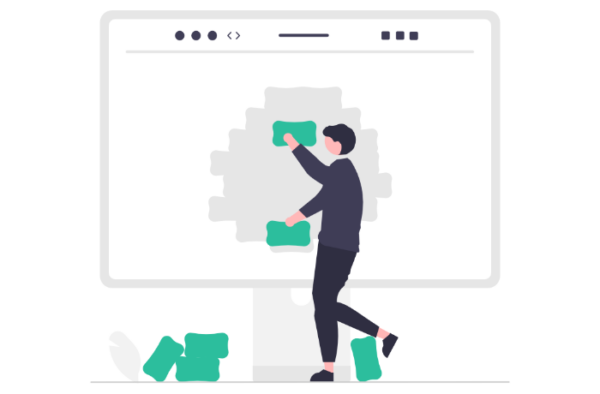 The ultimate content editing experience
At Shape Works, we're always on the lookout for innovative ways to improve our clients' content management experience. That's why we invested in mastering the new WordPress block editor from day one. We believe that in our hands, this intuitive, advanced interface has become the ultimate solution for those who demand the best.
What's your minimum project size?
The projects we work on can vary widely, but typically start at around 10k.
Don't hesitate to get in touch even if you're not sure yet about your budget. Wherever you're at in the planning process, we're happy to answer your questions and provide helpful guidance. Without a detailed brief to assess, an informal chat may be enough to provide a ballpark estimate.
How long does a full build/rebuild take?
A simple website with a few pages and basic features may only take a few weeks from conception to launch. However, more advanced websites can take months to deliver.
Keep in mind that website development is a collaborative process. While we handle everything we can on our end, we'll need your input along the way. Your own schedule may impact the launch date we propose.
Who will be working on my project?
Everything will be lead by Millie, our Project Manager, and Szymon, our Technical Director. You can also expect to meet some of our close-knit team of engineers and designers. They're a friendly bunch, with all the skills and experience needed for a successful website build.
Can I make content updates to my website without your help?

Yes, a website built using a content management system like WordPress is designed to provide a user-friendly interface for editing content. We pride ourselves on creating an industry-leading editing experience for WordPress, to make your job easier and more productive. We also offer training if you think you'd benefit from a little help to get started.
Do you offer hosting services?
We have extensive website services, but we're not a hosting provider. We usually recommend Kinsta, a leading 'managed' WordPress cloud hosting platform. Our clients typically create their own account with them, and we handle the initial set-up technicalities. This way, you can rest assured that you maintain ownership and control of your website and are not beholden to us after launch.
Can you provide examples of your work?