We are experts.
Discovery
You don't need to be 100% sure what you need. We can help identify your problems and find impactful solutions.
Design
Our unique approach integrates developer knowledge into the process, to ensure a viable and accurate design handover with no surprise costs.
Development
An ambitious team of engineers can do amazing things with WordPress, the world's most trusted CMS. We're at the bleeding edge in technological excellence.
Support and maintenance
Leave your site under our stewardship for peace of mind. We'll look after it and implement new features and improvements.

Existing site takeover
If you have an existing site that isn't quite performing like it should, all is not lost. We can evaluate the codebase and suggest a way forward.
Meet the team
The Shape Works team is led by experts from the world of enterprise CMS, digital project management, WordPress development, and User Experience design.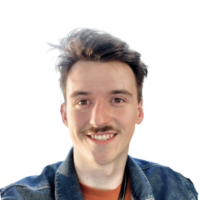 Szymon
Technical Director