LoyaltyLion
The Brief
Loyalty Lion, a leading UK tech startup, found that their existing WordPress site did not support multi-regional marketing. This became a problem as their influence in other countries grew.
Despite being a tech company, their engineering team needed to stay focused on the development of their core product. They reached out to us, as experts in the field, to help make their website relevant to each marketplace.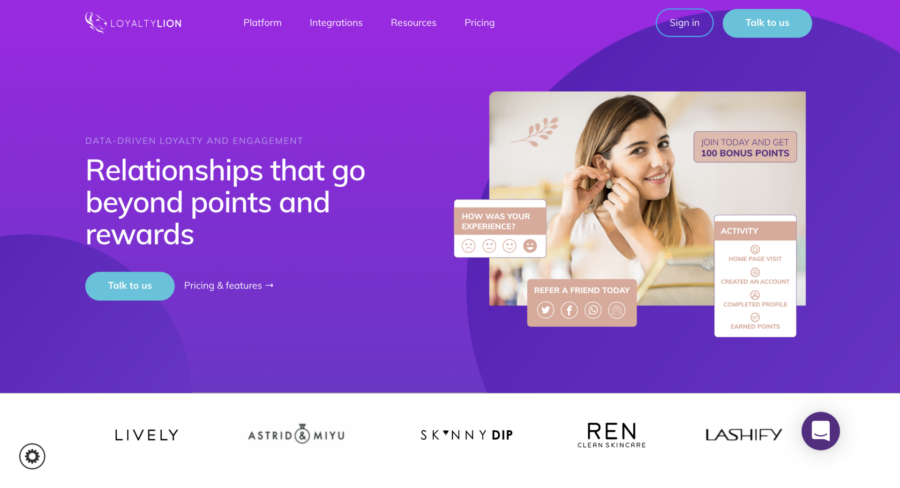 Our Solution
We created separate UK and US versions of the site, ensuring that the content was duplicated in both languages, with modifications where there are regional differences. Currency also switches automatically based on language.
These changes improved the website's SEO, and gave the Loyalty Lion team full autonomy to publish updates to both versions simultaneously.
After delivering these initial objectives, we have continued our relationship with LoyaltyLion, providing ongoing support and continual feature enhancements.